Company Details Restricted To Members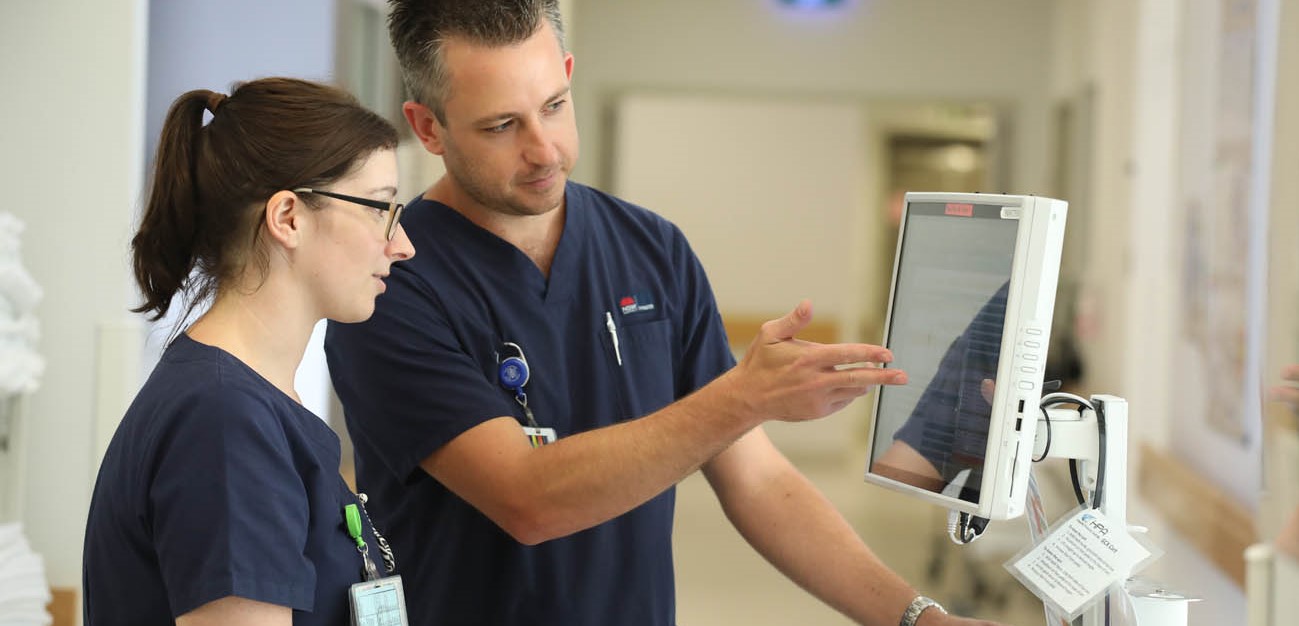 Employment Type: Permanent Full Time
Position Classification: Registered Nurse
Remuneration: $70,049.73 – $98,351.39 per annum (+ super + 17.5% leave loading where applicable)
Hours per Week: 38
Requisition ID: REQ442786

Applications Close: 7 December 2023
Vaccination Category: A
Outstanding Experience. Infinite Opportunities.
Here in the Riverina, we treasure your nursing skills and experience and we're ready to roll out the red carpet to welcome you to town.
We've prepared oodles of goodies to help you move and settle in, including:
Salary packaging

up to $20,600 per annum tax free for living expenses! Take advantage of novated leasing a new car!

482 temporary visa sponsorship considerations

Relocation assistance

and accommodation support considerations

Subsidised 

gym and leisure centre

membership for you and your family

Free confidential 

counselling services

for you and your family
Craving a fresh start somewhere new and actually interesting? Join the incredible team in the Murrumbidgee District. Jump in at a comfort level that suits you: from state-of-the-art hospitals that will remind you of the city, to a small multi-disciplinary health facility where you literally get to do it all. No matter where you choose, your learning will be nurtured and you'll be well supported to operate at the top of your scope.
And don't worry – there are already oodles of young people here to welcome you: at work, in local clubs, at the pub, and down at the river!
There's also heaps to show your family when they come to visit, which is a breeze – you'll be central to Sydney, Melbourne and Canberra. (You can always pop home for the weekend on a quick flight if you find a break in your social calendar!)
To help you make the move to our little slice of heaven, we'll help cover your relocation and travel expenses, help you find housing and get settled, and help in other handy ways – just let us know how we can help.
Want to know more about the community of Wagga Wagga? Visit us here
About Your Role
As a patient centred professional, you will have endless opportunities to work in a truly diverse role flowing across our acute, aged care and emergency departments providing exceptional clinical care. Our vast L&D framework library, along with leadership mentoring and peer support will guiding you along the way to work to the top of your scope of practice.
The beauty of working as a Registered Nurse in a rural setting is the warm and supportive welcome you receive both inside and outside of work, we love our nurses! Diverse cultures, personalities, skillset and background is what makes our teams truly dynamic.
Learn more about the role and requirements here.
Upgrade Your Career and Lifestyle at MLHD
Go on, you've earned a promotion, a world-class workplace, inspiring colleagues, award-winning staff and patient programs – all wrapped up in a rich tapestry of cultural treasures. 
Your application will require you to include a resume and cover letter outlining your skills and experience and why you are a good fit for this position.
New applicants must have completed the COVID-19 primary vaccination course prior to commencement with NSW Health or provide an approved medical contraindication certificate. Should a medical contraindication certificate be provided, ongoing employment post certificate expiry is conditional to meeting COVID-19 vaccination requirements.
MLHD is an Equal Opportunity Employer and encourage all suitably qualified applicants to apply, including Aboriginal People and people from racial, ethnic, or ethno-religious minority groups and people with disability.
🔍
Wagga Wagga, Wagga Wagga Base Hospital | Riverina
Recommended Reading for Healthcare Professionals
Many Australian healthcare employers expect candidates to be registered with the medical board of Australia. Completing this step will significantly increase your chances of securing a healthcare job in Australia with a Visa Sponsorship. Find your dream healthcare job in Australia with Visa sponsorship for international candidates. Learn how to become a registered healthcare professional and meet the English language proficiency requirements. Discover the steps for successful registration with the Medical Board of Australia and start your career today. Click Here to read our free guide.
Are you an international nurse looking for a job opportunity in Australia? This comprehensive guide will discuss everything you need to know about nursing jobs in Australia that offer sponsorship. We'll also provide you with the latest nursing jobs offering sponsorship that we have added to the 482jobs database. With the rising demand for qualified nurses, Australian employers are increasingly open to sponsoring international professionals. From understanding visa sponsorship to finding the right nursing job, this guide has you covered. Click here to read our free guide.
Register Your Interest In A New Life In Australia
If this role isn't quite what you are looking for but a Sponsored job in Australia is still of interest. Click here to upload your resume and register your interest with our Australian Recruitment Partners